Move to Ateliers Poeldonk
– Den Bosch–
In March of this year we decided to move south which meant I had to find a new place to work. Fortunately I found a new creative home in an old factory in Den Bosch.  
Come find me n one of the ateliers in Poeldonkweg 5.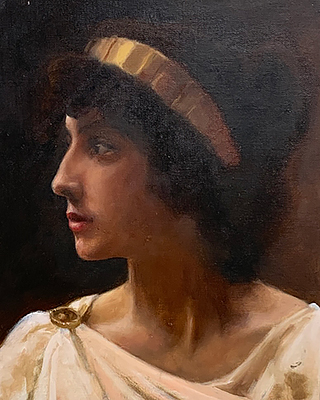 Course update: painting progress
I have always been interested in realistic painting and to get back into it I decided to do a course in Haarlem at the Dutch Atelier of Realistic Art. We are copying a painting by William-Adolphe Bouguereau (1825-1905) and here is my progress after 11 lessons. It needs a few more highlights and then I am done. And happy!
Fo
Open Ateliers Amsterdam Noord
Mark your calendar for the Open Ateliers Amsterdam Noord during the weekend of 14 and 15 November. Along with other artists in the Treehouse I will open my atelier for anyone interested in viewing my work and my way of working.
Come find me on the 1st floor in atelier 57-C3
NDSM Fuse – Exhibition IX
various artists
Opening: 18 December 2020 POSTPONED
Update: visits possible by appointment